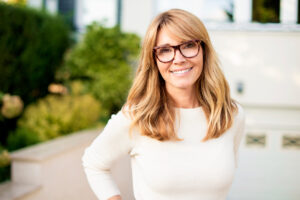 When you lose one or more of your natural teeth, talk to your dentist about all of the ways that you can find a sturdy and reliable replacement that continues to keep your smile looking gorgeous. Tooth loss can seriously affect your ability to speak and chew, and you want to make sure that your prosthodontic solution blends in with the remaining areas of your natural smile. If you are looking for a solution that ticks all of the boxes, talk to your provider about the benefits of a new dental implant!
While single tooth dental implants are quickly becoming one of the most desired oral health solutions, some people are not aware of how versatile this option can really be. Talk to our team of implant dentistry experts in Livonia, MI, and be sure to ask all of your questions about how a new biocompatible implant can help you to reclaim your smile. From the loss of one tooth to a full mouth of implant-retained dentures, talk to our team to learn about your prosthodontic possibilities!
How A Dental Implant Provides A Secure Connection Between Your Jaw And A Prosthetic
If you have been researching your options in prosthodontic repair, you might be a little overwhelmed when learning about dental implants, but it is important to know a bit about how the process happens. This method of repair after tooth loss is possible with the use of a sturdy titanium post. This metal has a special property that allows it to work with your body, instead of having your immune system fight it like a foreign object.
With titanium, your body can grow snugly to the post, providing a stable and secure foundation for the placement of a new dental implant. Your provider will attach a beautiful new prosthetic to your post, giving you back the piece of your smile that you have lost.
Talk To Your Oral Health Team About A Dental Implant For Your Unique Tooth Loss
One thing that people sometimes do not know about dental implants is that this method is highly versatile. A new dental implant can help you replace a single tooth, and it can also be an effective method for those missing more from their smile. Implant-retained dentures are quickly becoming a popular solution for those in need of a full-mouth renewal, so talk to your dentist about your particular needs. You might be surprised!
Learn More About Dental Implants With Our Team In Livonia, MI
Your instance of tooth loss does not have to be the end of the story. To learn more about the dental implant placement process or to schedule your appointment, give Dr. James R. Stewart, Jr, DDS a call at (734)425-4400!