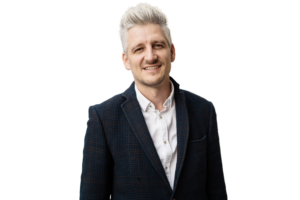 If you are facing a tooth extraction procedure, you might be preparing yourself for your next steps. One increasingly popular option is the placement of dental implants. This process uses the aid of a threaded titanium post to derive strength from your jawbone. Implants also help to stimulate the location so that your body keeps caring for your bone tissue. This makes this process a different approach than appliance-based replacement solutions, which can keep your repair above the gumline.
Speak with Dr. James R. Stewart, Jr., DDS in Livonia, MI about your options in prosthodontic repair. Dental implants are a helpful way of restoring your bite function after your tooth extraction. Replace your compromised existing tooth with a beneficial prosthetic that not only functions well, but blends in with the rest of your smile. This form of dental renewal offers immediate advantages and can also help maintain your smile into the future!
How Dental Implants Provide A Lasting Solution
The process of a dental implant placement helps you renew your smile through a few steps. After your extraction, a durable titanium rod is placed within the bone of your jaw. This metal is threaded and serves as the post for your new prosthodontic solution. Through a biochemical mechanism known as osseointegration, your body accepts this post as if it were your natural material. Your jaw regrows around the titanium threads, locking in a stable support for your new prosthetic.
Take The Time To Learn About Your Options
The replacement of your failing tooth is a situation that requires a bit of planning. You can give yourself a leg up by investigating your possibilities. Keep an open mind during your consultation, however, as creative new options are available with the use of dental implants.
Implant posts can be used to create an innovative solution for your smile. Since this approach relies on the durability of your titanium support, it can serve as the foundation for a partial or full denture. Dental implants provide versatility and also adaptability, as you might be expecting future instances of tooth loss. From single replacement to a whole-mouth prosthodotic solution, discuss your options.
Embrace The Possibility In Livonia, MI
Call James Stewart, DDS in Livonia, MI for more information or to schedule a consultation and decide if dental implants are the right choice for your needs. Titanium posts provide lasting stability and a bite that finds strength through the bone in your jaw. Dental implants not only help you to chew with confidence, but this approach gives you a gorgeous new prosthetic tooth that blends in with the rest of your smile. Experience the technological advantages of dental implants with a call to our office today!