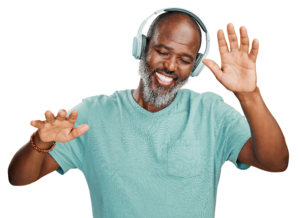 The loss of one or more of your existing natural teeth can feel overwhelming if you are not prepared. Take the time to speak with a trusted prosthodontic professional about your tooth replacement needs, as this is a pivotal point. It can be helpful to keep an open mind about your options and find a solution that fits your particular needs. There is one option that brings you a versatile option with lasting stability in dental implants.
The process of placing your new dental implants can bring you a beautiful new prosthodontic solution. Speak with Dr. James R. Stewart, Jr, DDS in Livonia, MI about how a titanium post can give you a durable connection that is built to thrive as you age. For solutions that include more than one tooth, implants have the ability to support your needs, even up to a whole mouth of implant-supported dentures. Discover the versatility of dental implants!
How Dental Implants Provide A Connection That Lasts
The placement of your new prosthodontic solution begins with a threaded titanium post. This metal has a special property that allows it to fool your body into thinking that it is part of your own natural material. Your immune system actually begins to protect the implant post like it does your other teeth!
As your jaw heals around the titanium post, it connects snugly with the threads in the metal. Afterward, a prosthetic tooth replacement can be attached at the location and take on the tasks of chewing and speaking. If there is damage to the prosthetic, an alternative can be crafted using your existing post structure.
Dental Implants Allow For Future Tooth Loss
The loss of a tooth can be an isolated incident, as a result of trauma or infection. However, in some cases, you may be anticipating the need for future prosthodontic repairs. Dental implants give you the ability to adapt when you need to, as your implant posts can be used to create a solution beyond a single tooth. One treatment that is increasing in popularity is the use of implant posts to support a whole mouth solution.
Implant-supported dentures provide multiple benefits over traditional methods. Gone are the days of messy adhesives; speak with a member of our team to learn more about how these give you a snug connection. In addition, these do not cover the roof of your mouth. Have a more comfortable experience and reduce the risk of fungal and bacterial growth with a slimmer solution.
Prosthodontic Revival In Livonia, MI
Speak with Dr. James R. Stewart, Jr, DDS in Livonia, MI for more information or to schedule an appointment in the office. Discuss your specific situation and learn more about how we can help you to smile with confidence. Your instance of tooth loss is not the end of the dental story!