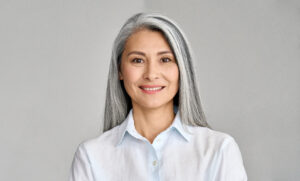 Have you recently lost one or more of your existing natural teeth? Or have you received a diagnosis requiring an extraction? In situations like these, it is important to understand your options in the repair of your smile through prosthodontic dentistry. Reach out to a trusted dentist for information on the different available possibilities in your replacement. There is a solution that fits your particular smile!
At our office in Livonia, MI, we can help you to regain the confidence in your smile through the placement of a biocompatible dental implant. This process uses a sturdy titanium implant post to serve as the foundation for your repair, and through a mechanism known as osseointegration, your jaw grows snugly around this material. After your short period of recovery, your provider will attach a gorgeous new prosthetic tooth to your post, giving you a lasting prosthodontic solution. We are here to help you understand the process, so reach out with any of your questions!
How Dental Implants Provide An Unparalleled Connection To Your Jaw
When you lose one or more of your natural teeth, it can feel like a personal failure. In these times, remember that this is something that can happen to anyone. Where you have control is in seeking treatment to find a suitable replacement for your missing tooth. There are multiple forms of appliance-based repair, so talk with your dentist about your options to decide which is best for you. Every smile has its own set of strengths and weaknesses, and your provider can help you to understand your possibilities.
One increasingly popular method of prosthodontic replacement is the use of a dental implant, which uses a durable titanium post to build an amazingly strong foundation for your new solution. Through a biochemical mechanism known as osseointegration, your immune system accepts this metal as if it were your own natural tissue!
The Process Of A Dental Implant Placement Can Help You Regain Your Smile Confidence
If you have lost a tooth, you may feel self-conscious about your smile. You may struggle with your daily interactions with others as a result of your appearance, and you can also experience the loss of bone tissue in your jaw. Dental implants help you to retain your profile by preventing the resorption of this tissue. When you need a lasting repair after the loss of a tooth, talk to your dentist about a biocompatible dental implant.
Take The Time To Learn More About Dental Implants With Dr. Stewart, DDS
For a beautiful and secure tooth replacement, talk with your dentist about a biocompatible dental implant. To schedule an appointment or to learn more about the process, give us a call at (734)425-4400 and speak with Dr. James R. Stewart, Jr, DDS.