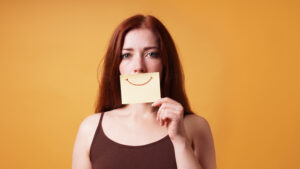 When you lose one or more of your teeth in adulthood, this could mean serious trouble for your oral health and the beauty of your smile. To avoid these problems, we recommend tooth replacement. In today's blog, your Livonia, MI, dentist talks about the danger of tooth loss and possible replacement with dental implants.
The Causes of Missing Teeth
How do we lose our natural teeth? This could be due to a number of different factors. For example, an injury could know one out or loose, or damage it to the point an extraction is necessary. For otherwise, untreated cavities or infection could reach a point that repair with a restoration or root canal isn't possible either. The most common reason is periodontitis, the advanced stage of gum disease that severs the tissues connecting your teeth and gums. Regardless of the cause, missing teeth can mean serious trouble for your smile's health, function, and appearance.
The Trouble for Your Oral Health
Misalignment can occur as the teeth around the gap in your smile drift from position. In addition to impacting the beauty of your smile, this could also lead to an increased risk of tooth decay and gum disease, as thorough brushing and flossing is much more difficult. The stress on your bite balance and jaw joints could also make the onset of TMJ disorder and bruxism (chronic teeth grinding) more likely too. Your body will also respond by suspending or diverting the flow of calcium and phosphorus to the jawbone around the missing roots. This causes the jawbone to lose mass and density, causing further tooth loss and an aged appearance. You could also have trouble eating your favorite foods, and could have difficulty speaking clearly as well, impacting your overall quality of life.
Possible Solutions
Our team will carefully examine your smile to assess the cause and extent of your tooth loss, and to assess the strength of your jawbone. If you're a candidate for dental implants, then our team can move forward with tooth replacement. You may need to undergo jawbone grafting or sinus lifts to ensure there is enough structure to support dental implants, but we could also prescribe All-on-Four, which requires less structure to support a new smile. If you have any questions about treating tooth loss, then contact our team today to learn more.
DO YOU HAVE QUESTIONS ABOUT MISSING TEETH?
We would like to help treat tooth loss and preserve your smile. To learn more about addressing your missing teeth, then call James Stewart, DDS, dental implant office in Livonia, MI, at (734) 425-4400. We also serve the residents of Farmington, Plymouth, Dearborn Heights, and all surrounding communities.