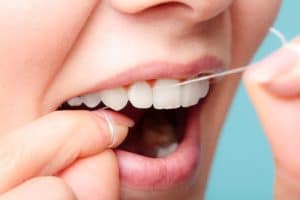 When a patient loses a tooth, we're ready to help them enjoy a whole smile again with a lifelike dental implant, or possibly an implant-retained prosthetic. However, we would prefer to help our patients maintain their natural teeth. What can be done to avoid tooth loss?
Frequently Asked Questions About Avoiding Tooth Loss
Question: Does brushing and floss help?
Answer: Yes! What may seem like a minor activity can actually help protect your smile. When you brush your teeth twice a day and floss once a day, you help remove harmful bacteria and food particles, decreasing the risk of gum problem and tooth decay, two factors that if left untreated can increase the chances of lost teeth.
Question: What's the most common cause of lost teeth?
Answer: The most common cause of missing teeth in adults is periodontitis. The advanced stage of gum disease, periodontitis actually destroys the connective tissue between your teeth and gums, causing the teeth to feel loose and to eventually become lost.
Question: Can anyone receive dental implants?
Answer: We recommend them for patients with missing teeth that also have enough jawbone tissue to support the new tooth. If you don't have enough jawbone tissue, you may need to undergo a bone grafting procedure. In addition, we will need to treat any underlying gum issues before moving forward.
Question: How often should I see the dentist for checkups and cleanings?
Answer: You should see your dentist every six months. Routine cleanings can help prevent missing teeth. If you have received a dental implant, then these routine visits can allow the doctor to monitor your new tooth, as well as your oral health. If you have any questions about avoiding tooth loss then contact our office today.
Do You Have Questions About Tooth Loss?
James Stewart, DDS, and our team can discuss ways to avoid tooth loss, as well as replacement options, such as dental implants. We serve patients from Livonia, MI, as well as Farmington Hills, Farmington, Plymouth, Northville, Novi, Dearborn Heights, Dearborn, Garden City, Westland, Redford, and the surrounding communities. To schedule a consultation, call our office today at (734) 425-4400.