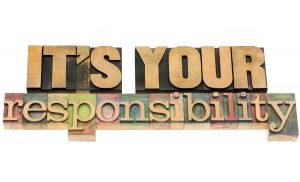 Yes, it's true, whether you have a smile that's full of natural teeth or a smile with a bridge or one with dental implants, you've got some responsibilities to consider to ensure your grin remains healthy! Since deciding on implants with our Livonia, MI team is a very exciting thing (and a commitment, too), we know you may be asking yourself what your specific responsibilities are going to end up becoming as an implant wearer. We can reassure you that they'll be quite similar to what you're already used to but we're happy to run through the details just the same!
Going Through The Process Of Receiving Implants
First, your responsibility if you decide on dental implants is going to be to go through the process of actually receiving them! You may have already realized that if you want to enjoy a streamlined, easy process, there will be some planning involved. First, this will include seeing us to prepare, dealing with any pre-surgery treatments like bone grafting, and then seeing us for placement. Then, there's time for recovery, the eventual restoring of your implants, and you'll be all done. When you plan ahead, you can be sure you have time set aside for the experience!
Maintaining Oral Health At Home And Through Visits
We know that you may be bracing yourself, assuming your responsibilities for care are going to skyrocket or completely change when you receive dental implants. However, this isn't the case. When it comes to what our expectations of you include for home care and professional care, you're usually looking at an identical situation to a smile with all natural teeth. You'll need to brush twice a day for clean teeth and restorations. You'll need to floss, too. Then, as far as visits go, it's still two preventive care appointments each year!
Being Vocal About Any New Sensations
Of course, as we suggest to everyone, if you notice any type of new sensation or change as a dental implant wearer, it's your responsibility to let us know! Isn't this similar to the requirements of someone without implants? Yep. No matter what, when you recognize a change with your oral health or any aspect of your smile, letting us know should be your first priority. As for those with implants, this will help you protect them, as you allow them to succeed.
See Us For Dental Implant Care
When you are ready to receive dental implants, to ask questions about them, or to receive help caring for your current smile, we are here to provide you with the comprehensive implant care you need! James Stewart, DDS, and our team serve patients from Livonia, MI, as well as Farmington Hills, Farmington, Plymouth, Northville, Novi, Dearborn Heights, Dearborn, Garden City, Westland, Redford, and the surrounding communities. To schedule a consultation, call our office today at (734) 425-4400.