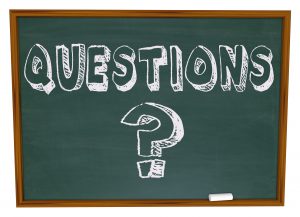 Do you feel shy? Sheepish? Embarrassed? A little hesitant? If you can relate to such emotional responses to the desire to ask us question about dental implants and associated details, then our Livonia, MI team has one thing to say to you: Ask anyway! While we are not the ones asking and cannot necessarily know what you're feeling, we do know that we want to be as clear as possible when we tell you that any question is a good question if you're seeking information about your oral health. To help you see that we really mean what we say, we offer up common questions that are frequently asked and to which we are pleased to respond, so you just might feel inspired to bring us your inquiries.
Question: So, Why Don't Implants Fall Out?
Patients often want to know why their dental implants aren't simply going to fall out after we place them. This is a good question. You may have a general idea about the way that they work and how they remain in place but asking for additional details is a smart choice! We will remind you that there's a process that takes place known as osseointegration. The implants aren't cemented in there. Instead, as your smile heals, the cells of your bone tissue with fuse with the material of your implants. Once this is complete, they'll be one entity. As a result, implants cannot fall out!
Question: Why Does It All Take So Long?
You may wonder why you cannot just come in, receive a care plan, come back, receive implants, and head home. We understand. We ask that you keep in mind that the aforementioned osseointegration process can take a few months. Of course, there's also precise planning that goes into the experience, healing time, and then we need to restore your implants (which means place your crown, denture, etc.).
Question: What's It Going To Be Like To Heal?
We are happy to talk with you about the healing and recovery process. We know that you may wonder about what you get to eat, how long each part will take, whether you'll have temporary teeth, and more. Bring this up during your dental implant visit with us, so we can talk directly about your own journey.
Question: Why Bother With Implants?
Go ahead and ask us about why it's a good idea to select dental implants instead of a traditional dental bridge or other option. The answer is the very foundation of many patients' decisions to follow through with implants. They offer many benefits you simply cannot receive through other means.
See Us Soon To Ask Implant Questions
Don't keep your dental implant questions to yourself, particularly if you are currently on a path toward making a final decision for your teeth replacement. We will be open and honest with you as we provide answers! James Stewart, DDS, and our team serve patients from Livonia, MI, as well as Farmington Hills, Farmington, Plymouth, Northville, Novi, Dearborn Heights, Dearborn, Garden City, Westland, Redford, and the surrounding communities. To schedule a consultation, call our office today at (734) 425-4400.