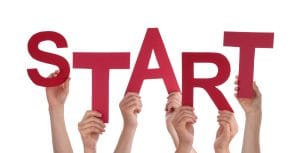 Are you sad that you are going to have to spend the holidays with missing teeth? Wish you would have started sooner on considering dental implants to restore your smile since tooth loss made its appearance? Since we're in the here and now, let's focus on what you can accomplish by getting your implant experience started today. As a result, you can feel full of excitement and anticipation about what the future holds (specifically, it will hold a smile with full teeth replacements).
Why Begin Now?
If you start now, you can probably expect to enjoy a full, complete smile by our next holiday season (and the gatherings it includes). If you know a little bit about receiving dental implants, then you know it can take several months to a year from the very beginning of your journey to the very end. So, beginning right away will likely ensure you show up to your next winter holiday dinner with the functional and gorgeous smile you want.
What Should I Do?
Rather than thinking through the entire process of receiving dental implants, we encourage you to begin at the very beginning and let us help guide you through the experience. To get started on considering and planning for implants, call our practice. Talk with our friendly team about the fact that you would like to schedule a consultation to learn more about choosing this replacement solution for your tooth loss. We'll set up a visit for you and you'll be well on your way!
Start Your Implant Journey This Winter!
Come in for your dental implant consultation, so we may help you achieve the smile you're envisioning and that you deserve. James Stewart, DDS, and our team serve patients from Livonia, MI, as well as Farmington Hills, Farmington, Plymouth, Northville, Novi, Dearborn Heights, Dearborn, Garden City, Westland, Redford, and the surrounding communities. To schedule a consultation, call our office today at (734) 425-4400.