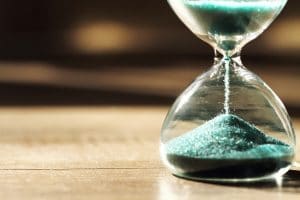 Are you excited when you think about one day receiving dental implants? Did you recently realize that if you want implants, it's probably going to require more of your time than some other choice, such as a dental bridge that is traditionally supported? If so, you are absolutely right! Implants do require more of your time but they also offer some very unique benefits. Get started with our answers to frequently mentioned inquiries!
How Much Longer Will Dental Hygiene Take?
Your dental hygiene is not going to change once you receive your dental implants, for the most part. There may be a very brief learning curve when it comes to flossing around the implant itself. However, once you get over this minor detail, it will still take you the same amount of time to brush and floss.
How Long Until I Can Talk Normally?
You may find that for a few days to a week, your tongue is getting used to your new teeth. Your brain is adapting to the fact that you have dental implants where your natural teeth once resided. After that, your smile will feel like your own, while speaking, chewing, etc., feel like normal.
How Long Until My Implant Is Complete?
From the moment you come in the for placement of your dental implants to the moment you are finished with your restorations and any visits required for us to check on the progress of their success, you can expect a period of your life that may require just three months. Or, you may be closer to 12 months. It all depends on your smile's unique needs! (Perhaps you need some teeth removed or your jaw health requires attention).
Visit Our Team For Dental Implants
Talk with us about implants when you are ready for a replacement that restores your entire tooth. James Stewart, DDS, and our team serve patients from Livonia, MI, as well as Farmington Hills, Farmington, Plymouth, Northville, Novi, Dearborn Heights, Dearborn, Garden City, Westland, Redford, and the surrounding communities. To schedule a consultation, call our office today at (734) 425-4400.