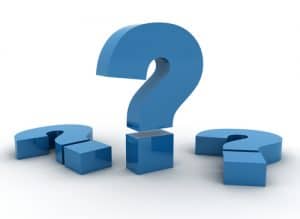 We've discussed our dental implant options previously in this blog, such as implant dentures or single tooth dental implants. But what if a patient has lost jawbone tissue or has gum disease? These issues typically mean the patient can't receive tooth replacement using implant technology. However, we have an option just for them. Should you try mini-dental implants?
Try Our Quiz on Mini-Dental Implants
True or False: They heal faster than traditional implants.
True or False: We can use them for patients with gum disease.
True or False: We can examine your smile to see if you qualify.
Answer Key
True. Traditional implants require enough jawbone tissue to support the new tooth root. Without this, the new tooth can fail. However, the mini alternative is more economical and requires less jawbone tissue to support, meaning patients can receive them without undergoing a jawbone grafting procedure beforehand.
True. Since they are smaller, they tend to heal faster, bonding with your jawbone and supporting the new teeth like natural tooth roots. You can enjoy your completed restoration faster than you would be able to with our traditional tooth replacement options.
True. In addition, gum disease often means undergoing treatment to manage the disease prior to placement, or not qualifying for them at all. However. We can place the mini alternative for patients with gum issues, allowing them to enjoy a whole smile once again.
True. Schedule a visit! We will carefully examine your smile to assess the cause of your tooth loss, as well as your candidacy. We can then decide which tooth replacement option works best for you.
Interested in Dental Implants?
James Stewart, DDS, and our team want to help you enjoy a whole and beautiful smile with implant technology. We serve patients from Livonia, MI, as well as Farmington Hills, Farmington, Plymouth, Northville, Novi, Dearborn Heights, Dearborn, Garden City, Westland, Redford, and the surrounding communities. To schedule a consultation, call our office today at (734) 425-4400.