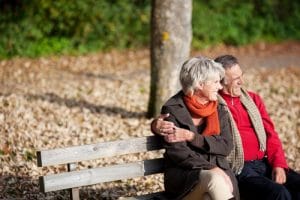 We've talked before about how the strength of your jawbone can be a factor in deciding a patient's candidacy. But did you know that gum health can also impact your candidacy? The health of your gums is important because advanced gum disease can often lead to adult tooth loss. How do you know if you need periodontal treatment?
Frequently Asked Questions About Gum Health and Implant Candidacy
Question: How does gum disease impact my candidacy?
Answer: If gum disease enters the advanced stage, known as periodontitis, the disease can cause the connective tissue between the teeth and gums the deteriorate. Soon, the teeth can become loose and eventually, lost. If you have dental implants, periodontitis can lead to implant failure.
Question: What are common warning signs of periodontal problems?
Answer: Patients with minor cases may notice their gums feel sore, look red or possibly swollen, and bleed easily when brushing and flossing. In addition, the gums may appear to recede and in serious cases, the teeth may feel sore.
Question: Can the disease be cured?
Answer: No, once gum disease forms it is incurable. However, periodontal disease can be managed successfully with routine visits and treatments, such as scaling and root planing. These treatments can make implant placement possible in many cases.
Question: How do I get started?
Answer: First, schedule a visit. You can talk about your goals and the doctor will carefully examine your smile. We can then decide if you need prior treatment before receiving implants, or if they are the best choice for replacing your missing teeth. We can also recommend mini dental implants or teeth-in-a-day for cases where the patient not be able to receive traditional dental implants. If you have any questions or concerns about replacing your missing teeth then contact our team today.
James Stewart, DDS, and our team can help you enjoy a whole and beautiful smile with dental implants. We serve patients of all ages from Livonia, MI, as well as Farmington Hills, Farmington, Plymouth, Northville, Novi, Dearborn Heights, Dearborn, Garden City, Westland, Redford, and the surrounding communities. To schedule a consultation, call our office today at (734) 425-4400.