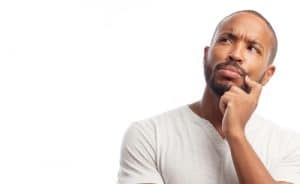 When one or more teeth are missing, a chain reaction can begin that eventually leads to facial collapse. For some, the loss of jawbone density can also impact implant candidacy. However, there are a few possible solutions to this issue. Don't let loss of jawbone tissue dissuade you from seeking tooth replacement.
How Does Tooth Loss Impact My Jawbone Tissue?
When you lose a tooth, the body registers the lack of a tooth root and responds by suspending the flow of nutrients to the surrounding jawbone. Without these doses of calcium and phosphorus, the bone tissue can dissolve. Soon, this can lead to further tooth loss, as well as facial collapse (which causes an older appearance). While placing a dental implant can stimulate jawbone growth and prevent facial collapse, if enough jawbone tissue has already been lost you may issues receiving one.
Can This Cause Implant Failure?
Yes. Losing jawbone density can lead to loose and lost teeth. Since a dental implant is inserted into the jawbone and acts like a natural tooth root, the implant can fail. As a result, we need to assess the strength of the jaw bone tissue.
Possible Solutions
First, we may recommend a bone grafting procedure, which can help strengthen the bone tissue. We also have alternatives to traditional dental implants. For example, we can place mini dental implants, which can work for patients that have lost jawbone tissue. In addition, if you require a denture, we can recommend teeth-in-a-day, in which we support a full denture with four specially placed dental implant posts. We can examine your smile and decide the best course to help replace your missing teeth. If you have questions or concerns about replacing your lost teeth, then please contact our office today.
Would You Like to Learn More About Dental Implants?
James Stewart, DDS, and our team want to offer you long lasting and lifelike tooth replacement. We serve patients from Livonia, MI, as well as Farmington Hills, Farmington, Plymouth, Northville, Novi, Dearborn Heights, Dearborn, Garden City, Westland, Redford, and the surrounding communities. To schedule a consultation, call our office today at (734) 425-4400.