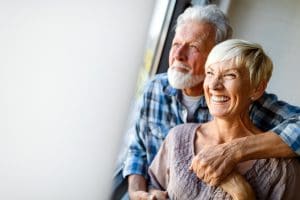 For patients in Livonia, MI, with missing teeth, we have a number of options to restore the gaps in their smiles. From single tooth dental implants to implant-secured bridges and dentures, we can provide long-lasting and durable solutions to tooth loss. But what about mini dental implants? What makes them different, and who is a candidate for placement?
The Parts of a Dental Implant
First, let's look at a dental implant. The new tooth consists of three major portions. The first is the implant itself, a small screw-like device created from a biocompatible titanium material. We insert this surgically into the jawbone and over period of a few months, it bonds with the structure like a natural tooth root, stimulating jawbone growth. We then attach the abutment, the second part, which will hold the restoration, the final part, in place. A crown designed to blend with your smile, the restoration ensures your new tooth looks natural and also provides a durable and dependable chewing surface. For those with multiple missing teeth, several could be inserted to support a bridge or a denture!
A Mini Alternative
When we lose teeth, the body stops supplying the jawbone around these lost teeth with regular doses of calcium and phosphorus. Without these nutrients, the jawbone begins to break down. Over time, this weakens the jawbone and also causes further tooth loss and an aged appearance. Which means in order to qualify for a dental implant, you will need bone grafting to rebuild the lost portions of your jawbone. Or! We could place mini dental implants, which are smaller and require less bone structure for support. We can help people who have lost significant jawbone tissue still enjoy a full smile with long-lasting implant technology. Prior to placement will need to treat underlying oral health issues, such as gum disease.
Emergency Dental Care
Currently, our team is still providing emergency treatment for our patients. If you encounter a serious problem with your new teeth, or if a natural tooth begins to hurt or sustains damage, then please contact our team today. We can schedule a time to see you and will follow strict health guidelines to ensure your safety, and the safety of our team members. If you have any questions about emergency dentistry, or if you would like to learn more about the potential benefits of implant dentistry, then contact our team today.
DO YOU HAVE QUESTIONS ABOUT TREATING TOOTH LOSS?
Even if we're limiting treatments, we're still here to help with patients with dental emergency issues. To learn more about our emergency services, call James Stewart, DDS, dental implant office in Livonia, MI, at (734) 425-4400. We also serve the residents of Farmington, Plymouth, Dearborn Heights, and all surrounding communities.