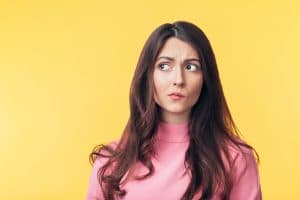 Are you a little confused about how an implant-supported partial denture works? Perhaps you're new to the world of dentures and prosthetics and just the term "partial" on its own causes you some uncertainty because it's all fresh information. If so, remember that our Livonia, MI team would be pleased help clear away the confusion! Of course, when you decide to come in for a consultation, we can quickly answer lots of questions all at once (including those that apply to your own smile needs). For now, considering some common inquiries will get you started.
What's A Partial, Anyway?
You hear it referred to as a partial. You know it also as a partial denture. Now, you're hearing it called an implant partial or an implant-supported partial denture or even an implant-retained partial! Whatever you call it, this is a way to address partial tooth loss. The device works around remaining teeth of one arch, while replacing those that are missing.
What Makes Implant Support Different From Traditional?
Now, about that whole traditional versus implant-supported thing: It's all about the placement. With traditional support, the partial will rely on clasps that fit around teeth and a piece that rests against your palate. With an implant-supported device, you'll receive dental implants and the partial will then rely on those structures for support (meaning no clasps or extra material).
Will Anyone Be Able To See My Partial?
Nope. The implant-supported partial will be composed to simply sit over your dental implant posts, which means there's a seamless finish. It will look like your smile is complete again and you won't have to worry about any clasps, metal, or other giveaway materials that will let others know you have replaced your teeth. Implant support offers extremely lifelike results, so you can smile away, eat meals with others, and stop worrying about the appearance (and stability) of your smile.
Is It Going To Be Stable?
We know that with any type of tooth replacement comes concern about stability! You want what you choose not only to look exceptional and natural but you also want it to let you get back to the function you enjoyed before you lost your teeth. Remember: All implant-retained devices are super stable!
Learn All About Implant Partials With A Visit
All you have to do to learn more about implant-supported partial dentures is come in to see our team for a consultation! Give our practice a call soon, so you can head toward your complete smile right away. James Stewart, DDS, and our team serve patients from Livonia, MI and the surrounding communities. To schedule a consultation, call our office today at (734) 425-4400.