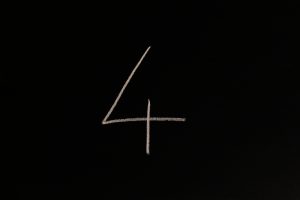 You think a lot about what life will be like when caring for dental implants, you learn all about the scientific details, you find out the information you need in regard to longevity, and more. As you may have guessed, of course, the most exciting part of receiving implants to replace teeth you have lost is when they make your life better. So, for a quick yet hefty dose of some very real moments that just about everyone will experience after receiving implants, our Livonia, MI team suggests you stick around!
#1: When You Do Something That's Usually A Problem
What is it that used to cause you a problem every time you'd do it, as a result of having missing teeth or due to a not-so-stable prosthetic? Maybe eating certain foods like corn on the cob was nearly impossible, so you got used to saying "no" to this favorite (and others), or you simply stressed your way through. At some point, you will recognize that an issue that used to crop up is an issue no longer, thanks to dental implants!
#2: When You Realize Someone's Taking Your Picture
We know that having your photo taken can cause stress for so many reasons. One, of course, is that you are unhappy with the appearance of your smile. Whether due to openings in your smile that appear obvious or a prosthetic that you never felt looked very good, having your picture taken may have become a sore point for you. At some moment, after receiving dental implants, someone will point a camera in your direction and you'll realize that instead of recoiling, you feel confident!
#3: When You're Doing Something Active
When you're doing something active, whether you're on a team playing sports, you're playing tennis, you're swimming, exercising, or anything else, you may suddenly find that your smile is the least of your concerns. However, it is possible that in the past, you had to take your teeth into consideration! Implants don't move, nor do your restorations, so there's nothing to worry about.
#4: When You Realize You're Not Thinking About Them
One fine day, you will suddenly notice that you haven't thought about your smile in quite a while (beyond caring for it) because it's in perfectly lovely condition, thanks to dental implants!
Explore Dental Implants With Our Team
Take time to come in to learn more from our team when you realize that you are interested in dental implants. As you discover more about them, you can quickly determine whether they may make a good choice for you. James Stewart, DDS, and our team serve patients from Livonia, MI, as well as Farmington Hills, Farmington, and the surrounding communities. To schedule a consultation, call our office today at (734) 425-4400.