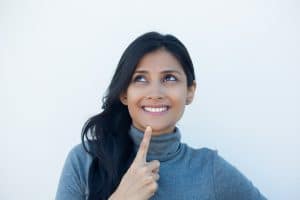 As you learn about the ins and outs of dental implants, you may find yourself a little bit stuck regarding how many teeth one can replace with implants. You may wonder if there are additional details regarding the arrangement of those teeth and how that applies to candidacy. To be honest (you will be pleased with this detail), you can replace any number, pattern, etc., of missing teeth with implants. As for what you can expect and some helpful categories, we've got clarity on hand!
A Single Tooth
A single tooth does most definitely qualify for a dental implant. We will replace the missing root with the placement of a single implant post. Then, you will enjoy the completion of your tooth replacement when we restore that implant with a dental crown that looks like a natural tooth. Your smile will look, feel, and function as a complete grin again.
Partial Tooth Loss
This commonly confuses patients. When you are dealing with partial tooth loss, there are different ways this can occur and different ways to fix things. Regardless of the details, there's a dental implant solution that will work. You may want to replace those teeth with single implants. You may replace teeth with implants and a bridge. Or, partial dentures and implants may work best. To learn more, come in for a consultation.
Complete Tooth Loss
Missing a complete set of teeth on one or both arches means you qualify for … you guessed it … dental implants! For your unique needs, you will want to either restore your smile with single implants or with implant dentures. Figuring out what is best for your budget, your smile health, and more is easy to accomplish during a dental visit!
Enjoy Implant Care Tailored To Your Needs
Come in for your customized dental implants care, so you enjoy a smile that is beautifully restored. James Stewart, DDS, and our team serve patients from Livonia, MI, as well as Farmington Hills, Farmington, Plymouth, Northville, Novi, Dearborn Heights, Dearborn, Garden City, Westland, Redford, and the surrounding communities. To schedule a consultation, call our office today at (734) 425-4400.