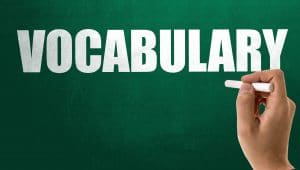 You're not going to have a very relaxed journey with your dental implants if you don't have the basic vocabulary down. Do you think you've gotten through the essentials just yet or, are you a little bit behind? Fortunately, there are just a handful of main terms you'll need to commit to memory, so you understand the different steps and processes associated with selecting implants! Make our quiz your first stop on your adventure.
Quiz Questions: True or False?
True or False: When we talk about the placement of your dental implants, we're discussing choosing the best spot in your mouth to put them.
True or False: The abutment is the part of your three-part replacement solution that holds your implant post to your restoration.
True or False: When we talk about your "implant" we aren't talking about the entire system that replaces your tooth from root to crown. We are only referring to the post in your jaw tissue.
Quiz Answers
False. Placement is a word that refers to the oral surgery you'll receive, during which the titanium root-replacing post is implanted in your jaw.
True. You'll need a stable piece that will allow us to place a restoration (crown replacement, such as a dental crown) onto your implant. This is the abutment.
True. You may hear the term dental implant used to refer to the entire replacement. However, technically, it's only the root replacement post.
Get Going With Implants By Calling Us
Learn all about implants, find out about candidacy, and receive them at our practice! James Stewart, DDS, and our team serve patients from Livonia, MI, as well as Farmington Hills, Farmington, Plymouth, Northville, Novi, Dearborn Heights, Dearborn, Garden City, Westland, Redford, and the surrounding communities. To schedule a consultation, call our office today at (734) 425-4400.